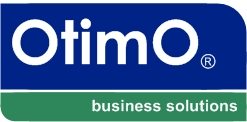 OtimO® :
Has experience in project definition and management, with an expertise in IT and in the fields of industry and finance.

Has sound knowledge in some industrial domains (like agri-food, energy (bio-energies, renewable energies, nuclear Gen III & IV), wastewater, waste recovery, agribusiness, bio-tech ...).

Is sometimes involved in:

R&D projects (TRL 1 to 3)

Initial investment up to the pre-industrial demonstrator (TRL 4 to 6)

Following investments until the project is fully mature (TRL 7 to 9).

Advises companies looking for strategic partnerships in their development and investors looking for investment opportunities.

Proposes consultancy services in C-level Interim Management, in Economic Intelligence and in Business Development, thanks to its extensive experience and networks (in several countries).
OtimO® proposes consulting services in:
Project definition and management (in the fields of IT, Industry and Finance)

Merge & Acquisition (incl. fund raising) - Turnaround & Restructuring - Capital Development

C-level Interim Management

Strategic Development (incl. business development & support)

Economic Intelligence (by looking for market, technology and geographic opportunities)
OtimO® definitively contributes in defining - implementing - supporting the right solution.
Our clients, partners and prospects are:
Large-Medium Companies (non-financial) and Start-ups

Investment Banks, Investment Funds and Sovereign Wealth Funds

Venture Capital and Private Equity Funds, Family Offices, Wealth Managers and Asset Managers

Asset Servicing Providers (Fund Administrators, Transfer Agents, Custody / Depository Banks ...)

Supra-national organizations, or Governments
Our web site is under reorganization ... Thank you in advance for your patience.
During the transition period, don't hesitate to contact us by email.
OtimO® SARL-S - Luxembourg, info@otimo.lu